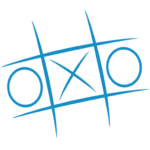 Job Description
Our growing company is seeking to hire a sales manager, has in-depth knowledge of and experience with the sales process, excelling at lead generation, relationship building, and closing deals. We're seeking a quick learner with strong negotiating skills, and someone with a track record of success. You will be responsible for maximizing our sales team potential, crafting sales plans and justifying those to plans to the upper management.
Skills
Digital Marketing Social Media Lead Conversion Excellent Communication Skills Strong Analytical skills
Responsibilities
Set sales goals, compare performance to goals, and adjust goals as needed

Managing organizational sales by developing a business plan that covers sales, revenue, and expense controls.

Resolves customer complaints, staffing problems, and other issues that may interfere with efficient sales operations.

Project sales and determine the profitability of products and services.Determine discount rates or special pricing plans.

It is the sales manager's duty to map potential customers and generate leads for the organization. He should look forward to generating new opportunities for the organization.

A sales manager is also responsible for brand promotion. He must make the product popular amongst the consumers.
Job Summary
Qualification
B.Tech(Computer Science and Engineering) MBA in Sales and Marketing or any other relevant degree/diploma.