Graphic design uses visual compositions to solve problems and communicate ideas through typography, imagery, color and form. There's no one way to do that, and that's why there are several types of graphic design, each with their own area of specialization.Though they often overlap, each type of graphic design requires specific set of skills and design techniques. Many designers specialize in a single type; others focus on a set of related, similar types. But because the industry is constantly changing, designers must be adaptable and lifelong learners so they can change or add specializations throughout their careers.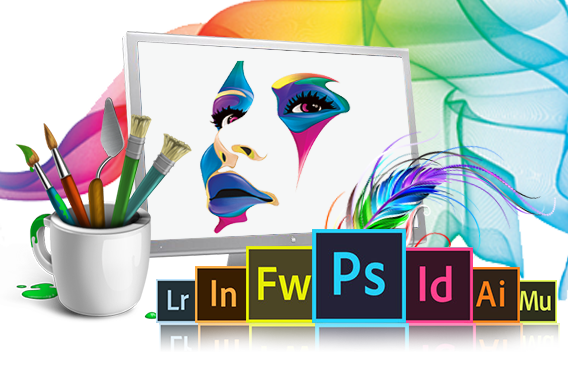 Publication Graphic Design
Publication design is a thoughtful process of putting together the images and text to support the content visually. When designing a publication, there are several things which need to be taken into consideration-where it will be published,
Website Graphic Design
Your site is a digital salesperson. A good website design can help you in attracting the potential customers and increase the sales. A professional graphic designer helps your company to build a user-friendly and athletically pleasing website.

Advertising Graphic Design
Advertising design refers to creating and organizing the visual artwork used in the advertisements for product and services. It's all about persuasion. Advertising can be seen everywhere in the form of billboards, wall paintings.
Book Cover Design
Despite the phrase never judge a book by its cover, readers do. Some people buy books just because that book cover will look beautiful on their bookshelf. A good cover design can be the most significant driver of any book's success.

Brochure Design
Brochures are a great marketing tool for any company to provide the information about its products and services. The importance of brochures not only limited to providing the information.
Label Design
A label design is a visual that differentiates your product from your competitors in the crowd of supermarket shelves. A label generally holds the information such as its maker, manufacturing and expiry date, ingredients, warnings.