OXO Solutions® came into existence to improve the work methodology of businesses with the help of technology. The way humans interact with the computer and data was our base to automate and standardize the things.
Finding the right name that matched the vision of the organization was not that hard. The name OXO Solutions® landed softly, with the familiarity of an early computer game.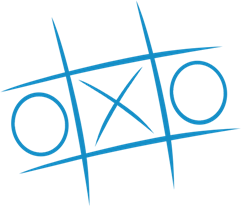 The name of company OXO is namesake of a computer game, based on tic-tac-toe, also known as noughts-and-crosses or Xs and Os.

The graphical game was the first of its kind developed by Alexander S. Douglas in 1952 as a part of thesis when he was pursuing Ph.d from University of Cambridge. He created it to prove theories that were based on human-computer interactions. It was an early example of a game played artificial intelligence.

Presently, OXO Solutions® is not just a name but a brand that is among the elite groups of organizations.