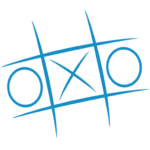 Job Description
We are looking for a creative graphic designer with up-to-date knowledge to interpret our client's needs and to design solutions with high visual impact.
You will work on a variety of products, including websites, books, magazines, product packaging, websites, exhibitions, corporate identity etc. and you will cooperate with our designers and sales team.

Skills
Photoshop
Responsibilities
Planning concepts by studying relevant information and materials.

Illustrating concepts by designing examples of art arrangement, size, type size and style and submitting them for approval.

Preparing finished art by operating necessary equipment and software.

Coordinating with outside agencies, art services, web designer, marketing, printers, and colleagues as necessary.

Contributing to team efforts by accomplishing tasks as needed.

Communicating with clients about layout and design.

Creating a wide range of graphics and layouts for product illustrations, company logos, and websites with software such as photoshop.

Reviewing final layouts and suggesting improvements when necessary.
Job Summary
Qualification
BCA B.Sc (Computer Science)