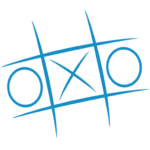 Short Description
Designer
Job Description
We are looking for an experienced and talented UI designer to design and shape unique, user-centric products and experiences.
The ideal candidate will have experience working in agile teams, with developers, UX designers and copywriters.
You will be able to make deliberate design decisions and to translate any given user-experience journey into a smooth and intuitive interaction.
Responsibilities
Collaborate with product management and project leaders to define and implement innovative solutions for the product direction, visuals and experience.
Execute all visual design stages from concept to final hand-off to developers
Conceptualize original ideas that bring simplicity and user friendliness to complex design roadblocks
Create wireframes, storyboards, user flows, process flows and sitemaps to effectively communicate interaction and design ideas
Present and defend designs and key milestone deliverables to peers and senior level stakeholders.
Design decisions should be based on the overall design roadmap as well as your own design thinking and fundamental principles (i.e. color theory, visual weight, etc.)
Conduct user research and evaluate user feedback
Establish and promote design guidelines, best practices and standards
Job Summary
Qualification
B.Sc (Computer Science) B.Tech(Computer Science and Engineering) B.tech IT M.Tech CSE MCA