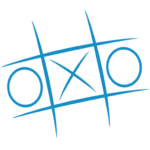 Short Description
Senior Designer
Job Description
We are looking for a Senior Web Developer to build and maintain functional web pages and applications.
Senior Web Developer responsibilities include leading a team of junior developers, refining website specifications and resolving technical issues. To be successful in this role, you should have extensive experience building web pages from scratch and in-depth knowledge of at least one of the following programming languages: Javascript, Ruby or PHP.
Ultimately, you will ensure our web pages are up and running and cover both internal and customer needs.
Responsibilities
Strategize and plan a compelling and effective design concept
Meet with clients to assess and reassess their wants and needs for the project
Create clean, unique and innovate web interfaces using text, color, sound and imagery in banners, icons, menus etc
Design attractive and alluring pages that are both intuitive, functional and easily navigable
Create interfaces that guide the user naturally and make them want to stay and read/click/interact more.
Design a site that directly reflects and represents the company or individual's brand identity
Collaborate with a web developer to create structure and HTML content for the site
Manage project and see through all aspects of design through project completion
Track and evaluate performance and edit/adapt the site design as needed
Organize pages in a functional but aesthetically appealing way that attracts users and makes them take action
Ensure mobile-friendly capabilities
Optimize website speed
Produce consistent, quality work in a timely manner
Stay informed on and implement current design trends
Job Summary
Career Level
Senior Designer
Qualification
BCA B.Sc (Computer Science) B.Tech(Computer Science and Engineering) M.Tech (CSE/IT/ECE/ME) MCA