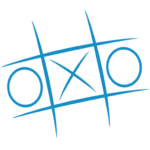 Job Description
We are looking for an experienced and passionate WordPress Developer to join our IT team! As a WordPress Developer at our company, you will be responsible for both back-end and front-end development, including creating WordPress themes and plugins.
We are expecting you to have a strong understanding of latest industry trends and content management systems.
Skills
Php JavaScript MySQL XHTML CSS AJAX
Responsibilities
Build websites, prototypes and applications using the latest front­end technologies.

Providing timely resolution to reported problems with existing websites.

Working closely with both the design and project resources to achieve the best possible results in web projects from conception right through to delivery.

Ensuring all work adheres to current industry best practice.

Self ­motivated, goal ­oriented and able to work in a team environment.

Use common sense at all times and pay close attention to detail.

Committed, enthusiastic, sincere, trustworthy and conscientious.

Excellent communication skills with the ability to effectively interface with all levels and departments on a formal, informal, written and verbal basis.
Job Summary
Qualification
B.Tech(Computer Science and Engineering) B.tech IT M.Tech CSE MCA