What is Cloud Computing ?
Cloud computing services are changing how businesses and public institutions use information technology. Today cloud services are available to meet most any IT need. Although there's great variety among cloud computing services, all such services have certain basic features and benefits in common, and all can be categorized into a few basic cloud service types.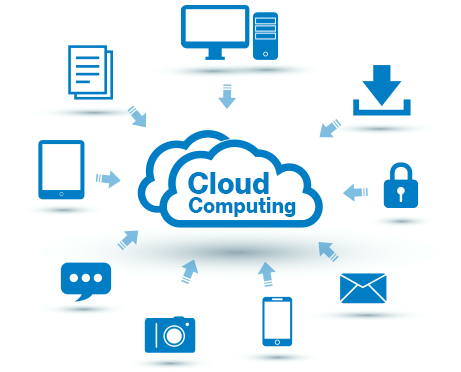 Powerful Features
---
Large Network Access
The user can access the data of the cloud or upload the data to the cloud from anywhere with the internet connection.
Easy Maintenance
The servers are easily maintained and the downtime is very low and even in some cases, there is no downtime.
Pay as you go
There is no hidden or extra charge which is to be paid. The service is economical and most of the time some space is allotted for free.
Measured Service
The resource usages which can be either virtual server instances that are running in the cloud are getting monitored measured and reported by the service provider.